medical absorbant zigzag cutting 100% pure cotton wool fabric
Product Detail
Product Tags
Instructions
The zigzag cotton is made by 100% pure cotton to remove impurities and then is bleached. Its texture is soft and smooth due to the carding procedure ,It is suitable for cleaning and swabbing wounds, for applying cosmetics. Economical and convenient for Clinic, Dental, Nursing Homes and Hospitals. It is highly absorbent and it causes no irritation.
Features:
1.100% highly absorbent cotton, pure white.
2.Flexibility, conforms easily, maintains its shape when wet.
3.Soft ,pliable, non-linting ,non-irritating ,No cellulose rayon fibers.
4.No cellulose, no rayon fibers ,No metal, no glass, no grease.
5.Highly absorbing up to ten times of their weight.
6.Will not adhere to mucous membranes.
7.Maintain shape better when wet.
8.Well-packed for protection.
Cotton Swab/Bud
Material: 100% cotton, bamboo stick, single head;
Application: For skin and wound cleaning, sterilization;
Size: 10cm*2.5cm*0.6cm
Packaging: 50 PCS/Bag, 480 Bags/Carton;
Carton Size: 52*27*38cm
Details of products description
1) Tips are made of 100% pure cotton, big and soft
2) Stick is made from firm plastic or paper
3) The whole cotton buds are treated with high temperature, which can ensure hygienical property
4) Weight of tips and sticks adjustable according to customers' requirements
5) Excellent service and competitive price
Precautions for use
•Please use it after cleaning up a hand.
• Please use it for a cotton object to be unable to touch a hand.
(When using especially for infants, we recommend you use of only the cotton object of one side.)
•Please use it in an ear or the range which is visible from the surface with a 1.5cm portion from the cotton object by the side of use so that it may not put in in the inner part of a nose too much.
•Please stop the use only by a child.
•If abnormalities should be felt, please consult with a doctor.
•Please keep it in the place which a child's hand does not reach.
Item

Specification

Packing

Carton size

Zigzag Cotton

25g/roll

500 rolls/ctn

66x48x53cm

50g/roll

200 rolls/ctn

59x46x48cm

100g/roll

120 rolls/ctn

59x46x48cm

200g/roll

80 rolls/ctn

59x46x66cm

250g/roll

30 rolls/ctn

50x30x47cm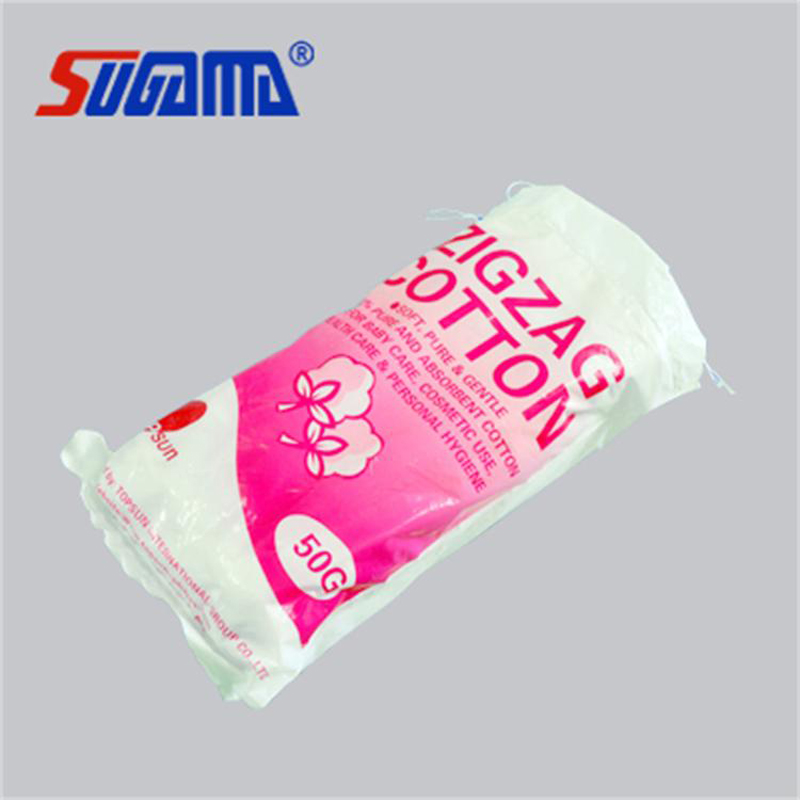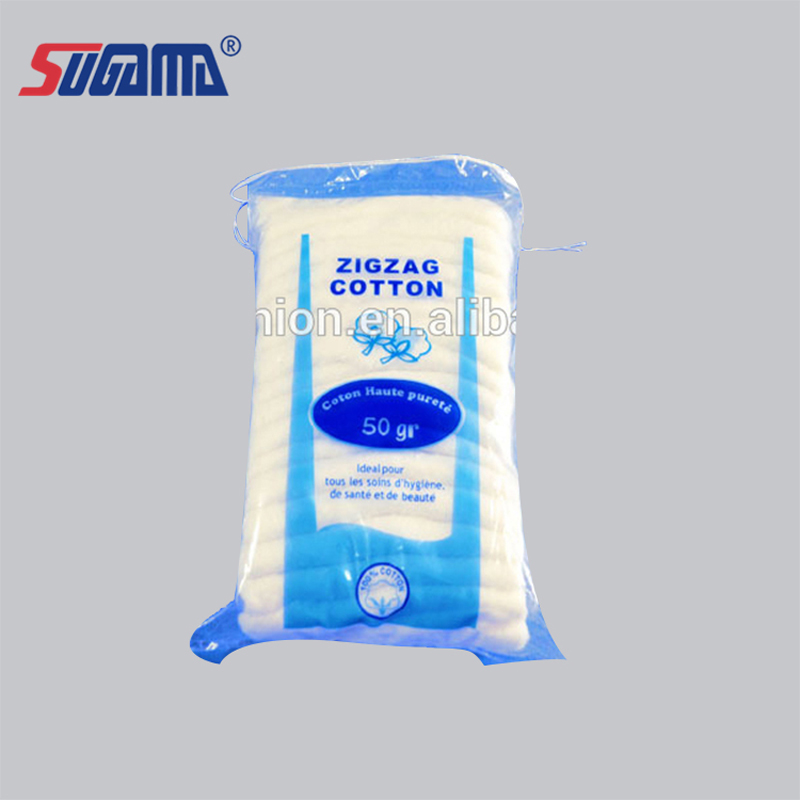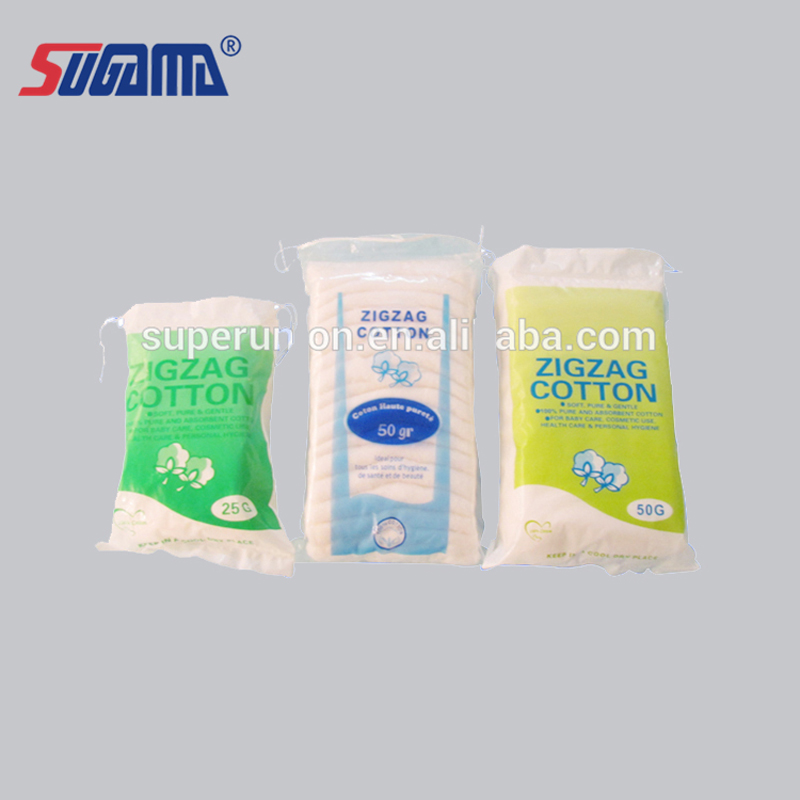 ---
---
Write your message here and send it to us