cheap price Eco friendly biodegradable organic reusable 100% cotton pads
Product Detail
Product Tags
Made of 100% pure cotton, superabsorbent soft pads are suitable for moset skin types including sensitive skin, dry or oily skin, can gently, naturally and effectively remove all your waterproof makeup, leave your skin smooth, soft and clear.You may enjoy quality lifeDouble-sided round cotton pad. Absorbent strong/Wet and dry/soft.Support customization of various sizes and styles.There are More designs:Supports a variety of custom design styles,Can be processed into other products as raw materials.Three-layer design,double-sided use:Soft texture,better use effect.Manufactured with advanced equipment,thick texture.Do you really value moke-up? You can't take away stubborr make-up if you don't wash it by handDifficult to remove deep cutin dirt Secondary residual chemical additives stimulate skin allergy and ocne.
Features:
1.100% absorbent cotton
2.Environmentally Friendly:An easy and environmentally friendly alternative to disposable cotton pads.
3.Clean, whiteness>80 degree, absorbency<10 seconds, no mildew and yellow spot, no harmful residues.
4.Medical degreasing process
5.Be treated with high temperature and hygienically.
6.It is suitable for make-up cleansing and nail cleaning, discharge makeup.
7.Packing: packing 80pcs/bag 96bags/carton 37×33×48cm (suitable for 0.4g/pc)
8.Easy to care:Rinse the used facial pads and dry them,then you can continue to use them next time.
9.Extra-Soft:Super soft and gentle to all skin type.
Product Description:
Material:100% pure cotton.
Size:diameter 58mm or other sizes
Grams:0.3g-0.65g
Color:white
Type:round,plain,press/unpress
Package:string bag or zipbag
Usage method
1. Makeup remains on the surfoce of the skin.
2. A little soap works better.
3. Rub the skin in circles.
4. Wipe clean as before.
| | |
| --- | --- |
| Size(L*W)inch | Weight |
| 2x2 | 140-150g/m² |
| 3x3 | 140-150g/m² |
| 3.5x3.5 | 140-150g/m² |
| 4x4 | 140-150g/m² |
| 5x5 | 140-150g/m² |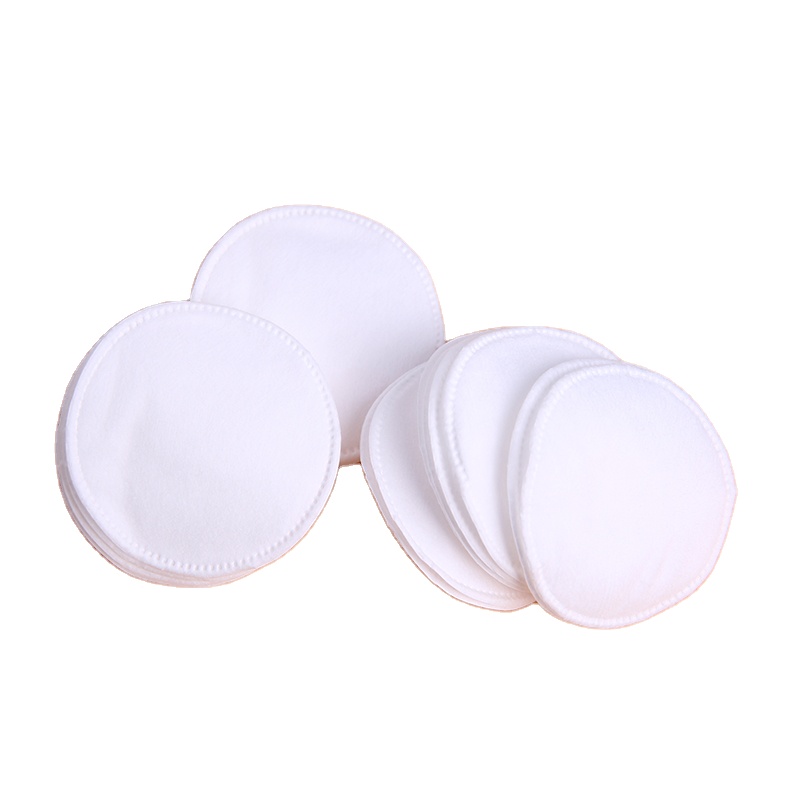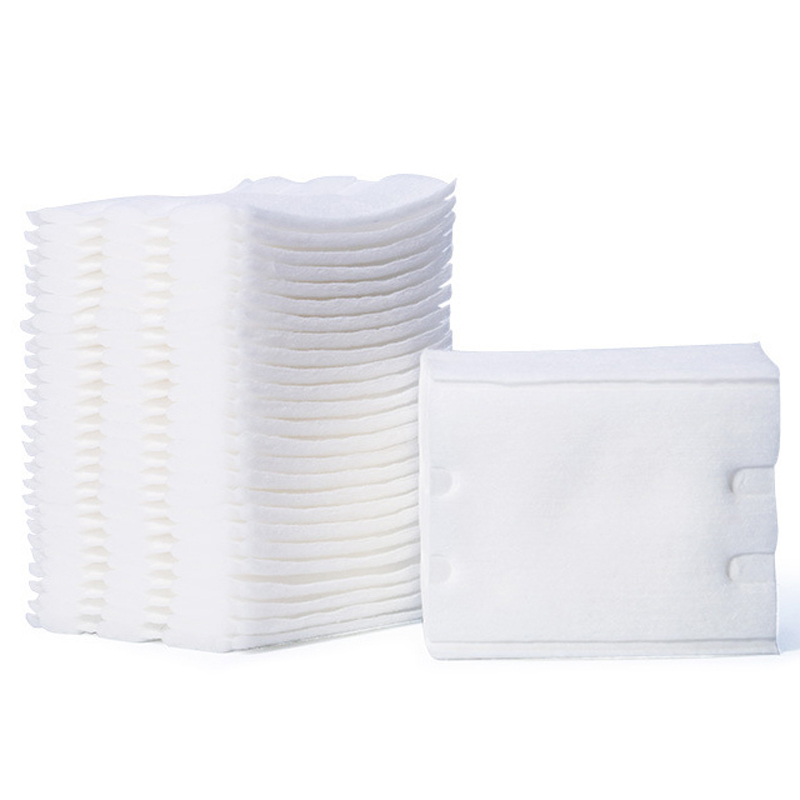 ---
---
Write your message here and send it to us