non-woven waterproof oil-proof and breathable disposable medical bed cover sheet
Product Detail
Product Tags
Description:
1.absorbent exceptionally strong
2.Non-toxic, non-stimulated
3.convenience and health
4.sizes are available:170*230cm,120*220cm,100*180cm etc.
5.SPP/PP+PE/SMS
6. Great absorbent, vacuum package
7.Super absorbent with 3 layers of quilted protection.
8.Tear resistant top sheet.
9.Scientifically developed, super absorbent core to quickly locked in wetness to prevent tracking.
10.Sealed edge & plastics bottom sheet to prevent leaking and protect floors.
11.Quickly dry technology with super absorbent polymer for maximum absorption.
Detailed Applications:
1. Widely used in clinic, hospital, restaurant, food processing, beauty salon, electronic industry, etc.
2. Cleaning, medicine check, food processing, health care, housework, home cleaning, beauty salons, camping barbecue etc.
3. Popular by global customers with its distinct properties, which can be dust-proof, oil-proof, dirt-proof, protect skins, and mainly used in food and medical industries.
4. Designed for hygiene, Cleaning, and protection purpose, each roll is shrink wrapped, and available in 1 ply and 2 ply in varied dimensions.
Salient Features:
1. Saved daily cleaning and drying cost.
2. Eliminates contamination from reusable cloth bed sheets.
3. Use and throw, large size rolls save human effort, time and maintenance costs.
4. Superior wet-strength ensures they do not shred even when wet.
5. Totally chlorine-free manufacturing process and FDA- compliant raw materials make them completely safe on food and skin.
Material

SPP/PP+PE/SMS

Weight

30g,35g,40g,45g etc

Color

white,blue,green,yellow etc.

Size

170cm x 230cm,120cm x 220cm,100cm x 180cm etc

Packing

10pcs/bag,100pcs/ctn(Non sterile)

1pcs/sterile bag,50pcs/ctn(sterile)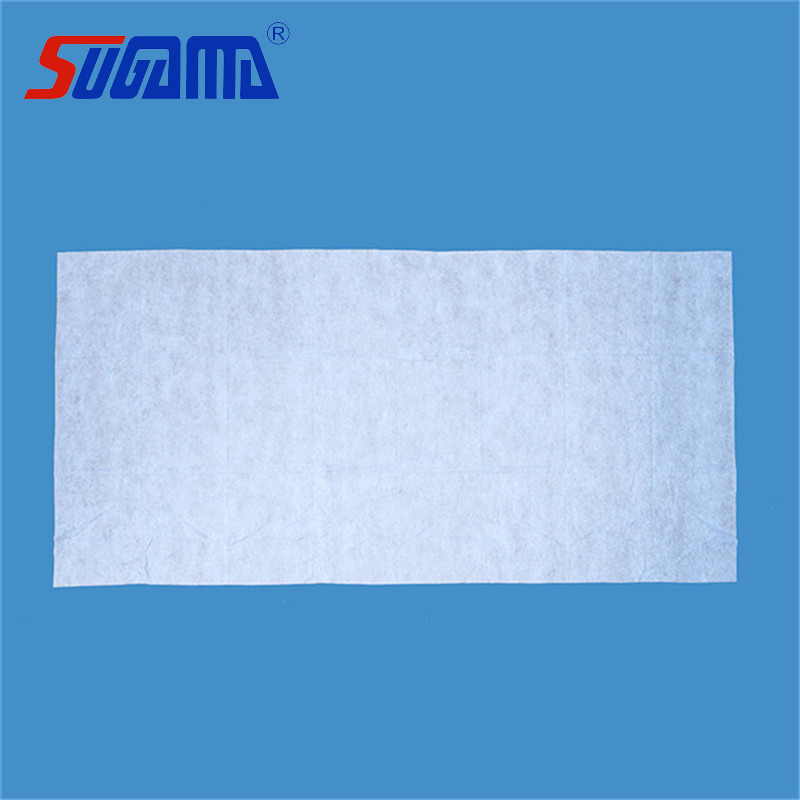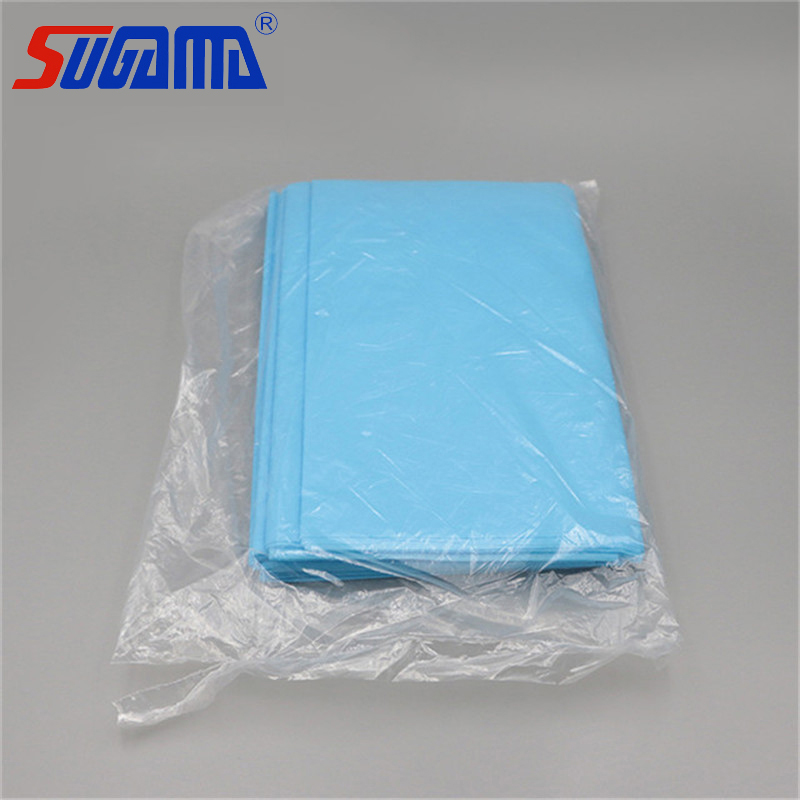 Our company is located in Jiangsu Province, China.Super Union/SUGAMA is a professional supplier of medical product development,covering thousand of products in the medical field.We have our own factory that specialized in manufacturing gauze,cotton,non woven products.All kinds of plasters,bandages,tapes and the other medical products.
As a professional manufacturer and supplier of bandages, our products have gained a certain popularity in the Middle East, South America, Africa and other regions. Our customers have a high degree of satisfaction with our products and a high repurchase rate. Our products have been sold to all over the world, such as the United States, Britain, France, Brazil, Morocco and so on.
SUGAMA has been adhering to the principle of good faith management and customer first service philosophy, we will use our products based on the safety of the customers in the first place, so the company has been expanding in a leading position in the medical industry SUMAGA has always attached great importance to innovation at the same time, we have a professional team responsible for developing new products, this is also the company each year to maintain rapid growth trend Employees are positive and positive. The reason is that the company is people-oriented and takes care of every employee, and employees have a strong sense of identity.Finally, the company progresses together with the employees.
---
Previous:
disposable waterproof massage bed sheet mattress cover bed cover king size bedding set cotton
---
Write your message here and send it to us
Related products
Product Description Absorbent material helps contain fluid, and the laminated backing helps keep underpad in place. Combines convenience, performance and value for an unbeatable combination and feature a quilted soft cotton/poly top layer for added comfort and quicker wicking away of wetness. Integra mat bonding- for a strong, flat seal all around. No plastic edges exposed to patient's skin. Super absorbent - keep patients and b...