hot sale fever cooling gel patch cooling patch
Product Detail
Product Tags
fever reduce cooling gel patch
This product is based on the principle of percutaneous absorption, made of polymer hydrogel that contains ingredients which extracted from natural plant, has antipyretic analgesic effect , is the best choice for children and adults who is in fever.
It contains pure natural plant ingredients, is health care patches, belongs in physical cooling patch, is not drug-induced cooling.
The cooling effect will last for 6-8 hours in general. And according to the individual constitution is different, the effect will also be different.
1). Physically reducing fever;
2). Local temperature dropping;
3). Relief toothache,headache;
4). Relief sunburn;
5). Relief tiredness, sleep and daze. Let you refreshed;
6). Protect people from heat stroke in summer.
Product name

Certificate

Specification

Package

Material

Non-woven,hydrophilic macromolecule gel with, protective film

Expiry date

Instruction

(1)Long lasting cooling effect, fast cooling down. It's a quick relief for those pesky pains and fevers with one stick of a pad.

It delivers a soothing comfort to ease the discomforts of Headache, Fevers, and even muscle pains.

(2)Disposable and easy to remove, convenient and portable. it is ready to use at anytime and anywhere.

(3)Highly effective against fever/temperature and can use with other medication.

(4)Drug-free and Safe for adults and children. it would not leave any sticky residue on your skin.

Usage

Open the packing bag, remove the protective diaphragm of the patch, and attach it to the forehead and other cleaning places, and

add the number of stickers to speed up the cooling rate.

Caution

1.Do not stick around the eyes and mouth.

2.Do not use the skin with eczema redness, trauma, and allergy.

3.For external use, please do not eat.

4.Children should be used under the supervision

Storage

1.Please store in the shade and avoid the light.

2.Keep in cold storage (do not put in freezer) when opened,the effect is better
Item

Size

Packing

Cooling Patch

5x12cm

1pc/foil bag,3pcs/box,144boxes/ctn

4x11cm

1pc/foil bag,4pcs/box,120boxes/ctn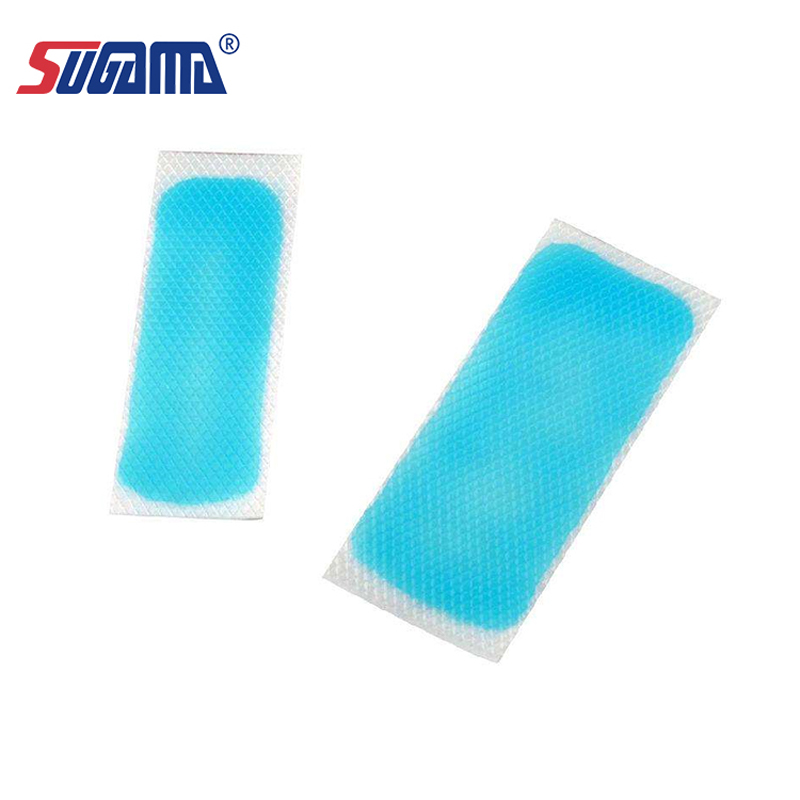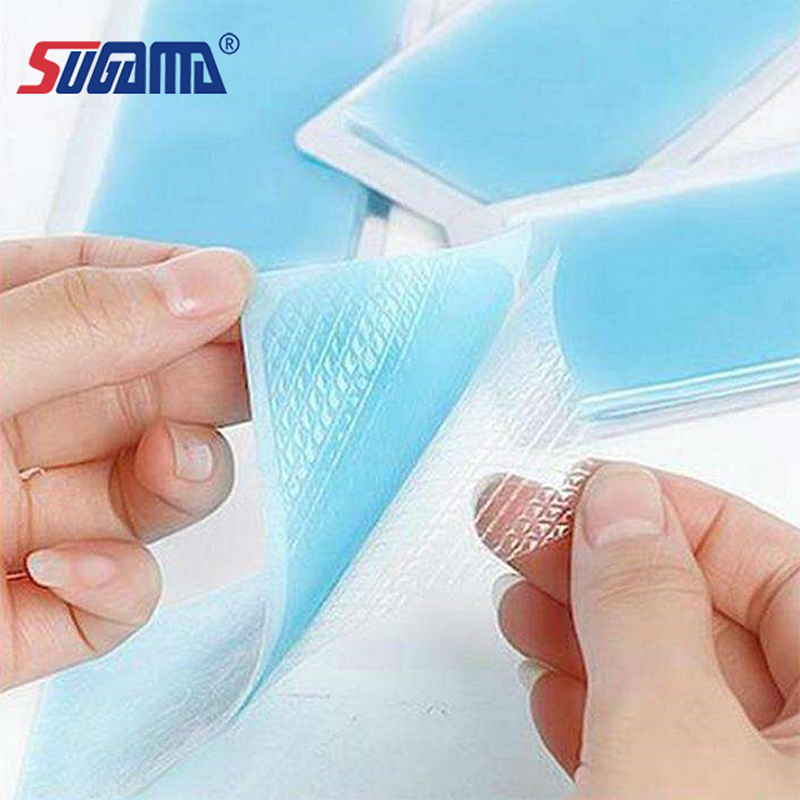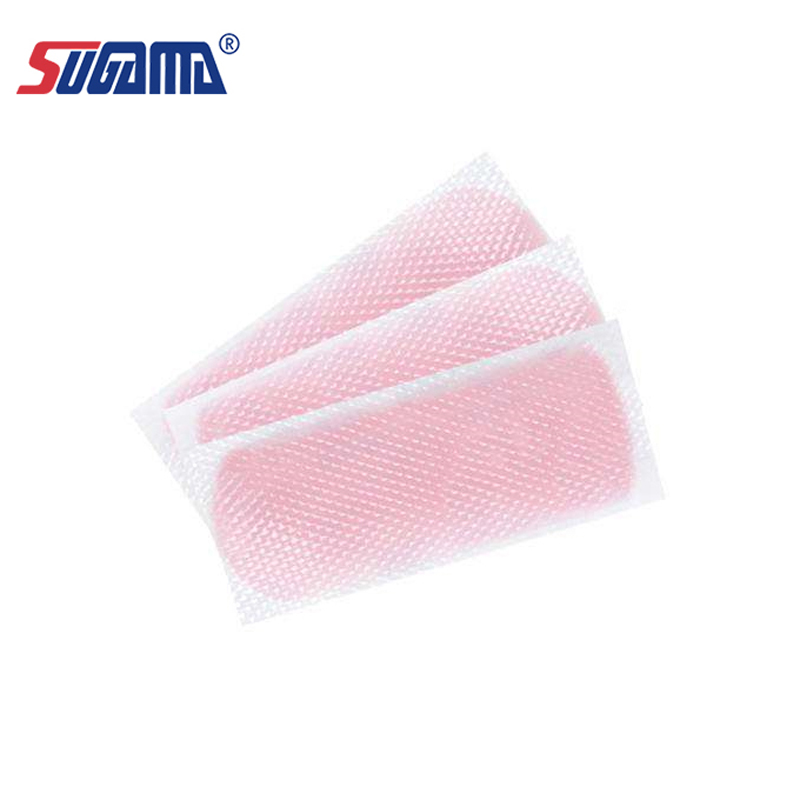 Our company is located in Jiangsu Province, China.Super Union/SUGAMA is a professional supplier of medical product development,covering thousand of products in the medical field.We have our own factory that specialized in manufacturing gauze,cotton,non woven products.All kinds of plasters,bandages,tapes and the other medical products.
As a professional manufacturer and supplier of bandages, our products have gained a certain popularity in the Middle East, South America, Africa and other regions. Our customers have a high degree of satisfaction with our products and a high repurchase rate. Our products have been sold to all over the world, such as the United States, Britain, France, Brazil, Morocco and so on.
SUGAMA has been adhering to the principle of good faith management and customer first service philosophy, we will use our products based on the safety of the customers in the first place, so the company has been expanding in a leading position in the medical industry SUMAGA has always attached great importance to innovation at the same time, we have a professional team responsible for developing new products, this is also the company each year to maintain rapid growth trend Employees are positive and positive. The reason is that the company is people-oriented and takes care of every employee, and employees have a strong sense of identity.Finally, the company progresses together with the employees.
---
Previous:
Medical adhesive skin closure strip tape
---
Write your message here and send it to us