Disposable medical silicone stomach tube
Product Detail
Product Tags
designed for nutrition supplement to stomach and may be recommended for variouspurposes: for patients who cannot take food or swallow, take enough food by month tokeep nutrition, congenital defects of month, esophagus, or stomach inserted through patient's mouth or nose.
1. Be made from 100% siliconeA.
2. Both atraumatic rounded closed tip and opened tip are availableo.
3. Clear depth marks on tubes.
4. Color coded connector for identification of sizee.
5. Radio opaque line throughout the tube.
Application:
a) A Stomach tube is a drainage tube used to provide nutrition.
b) Stomach tube is applied for patients who cannot obtain nutrition by mouth, are unable to swallow safely, or need nutritional supplementation.
Features:
1.Obvious scale marks and the X-ray opaque line, easy to know the depth of insertion.
2.Double function connector:
  I. Function 1, convenient connection with syringes and other equipment.
  II. Function 2, convenient connection with nutrition syringes and negative pressure aspirator.  
Item No.

Size(Fr/CH)

Color Coding

stomach tube

6

Light green

8

Blue

10

Black

12

White

14

Green

16

Orange

18

Red

20

Yellow
Specifications

Notes

Fr 6       700mm

Children with

Fr 8       700mm

Fr 10       700mm

Fr 12    1250/900mm

Adulst With

Fr 14    1250/900mm

Fr 16    1250/900mm

Fr 18    1250/900mm

Fr 20    1250/900mm

Fr 22    1250/900mm

Fr 24    1250/900mm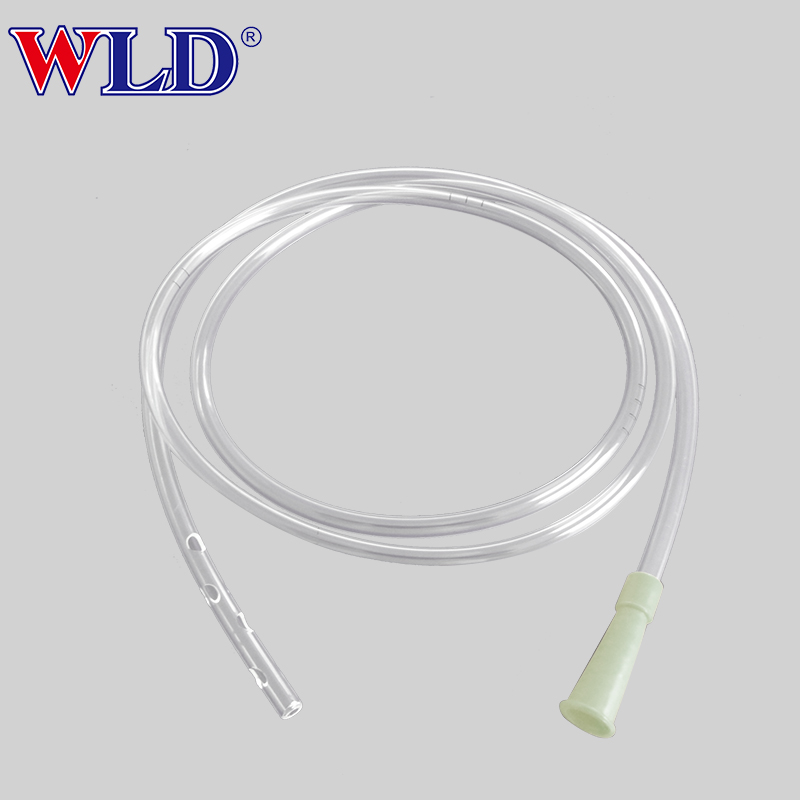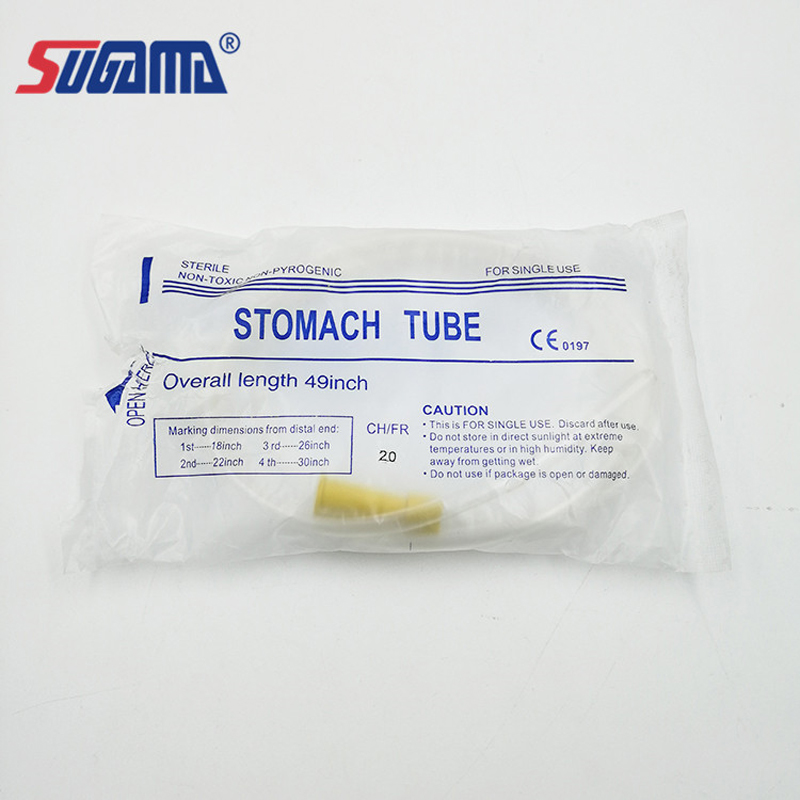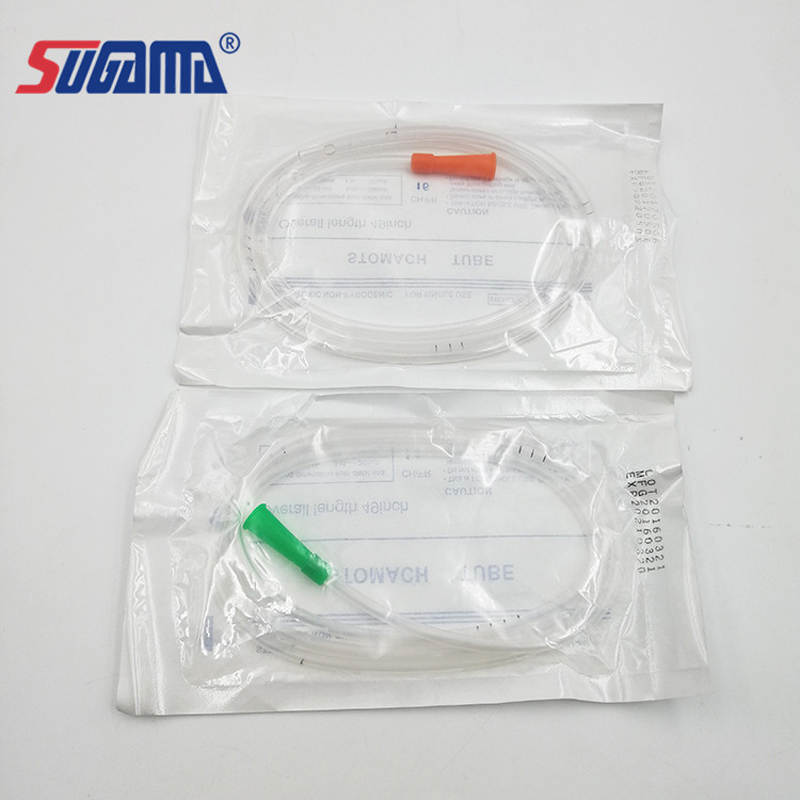 Our company is located in Jiangsu Province, China.Super Union/SUGAMA is a professional supplier of medical product development,covering thousand of products in the medical field.We have our own factory that specialized in manufacturing gauze,cotton,non woven products.All kinds of plasters,bandages,tapes and the other medical products.
As a professional manufacturer and supplier of bandages, our products have gained a certain popularity in the Middle East, South America, Africa and other regions. Our customers have a high degree of satisfaction with our products and a high repurchase rate. Our products have been sold to all over the world, such as the United States, Britain, France, Brazil, Morocco and so on.
SUGAMA has been adhering to the principle of good faith management and customer first service philosophy, we will use our products based on the safety of the customers in the first place, so the company has been expanding in a leading position in the medical industry SUMAGA has always attached great importance to innovation at the same time, we have a professional team responsible for developing new products, this is also the company each year to maintain rapid growth trend Employees are positive and positive. The reason is that the company is people-oriented and takes care of every employee, and employees have a strong sense of identity.Finally, the company progresses together with the employees.
---
---
Write your message here and send it to us