Medical Use Oxygen Concentrator
Product Detail
Product Tags
Our oxygen concentrator uses air as raw material, and separate oxygen from nitrogen at normal temperature, oxygen of high purity is thereby produced.
Oxygen absorption can improve physical oxygen supply condition and achieve the purpose of oxygenating care.It can also eliminate fatigue and restore somatic function.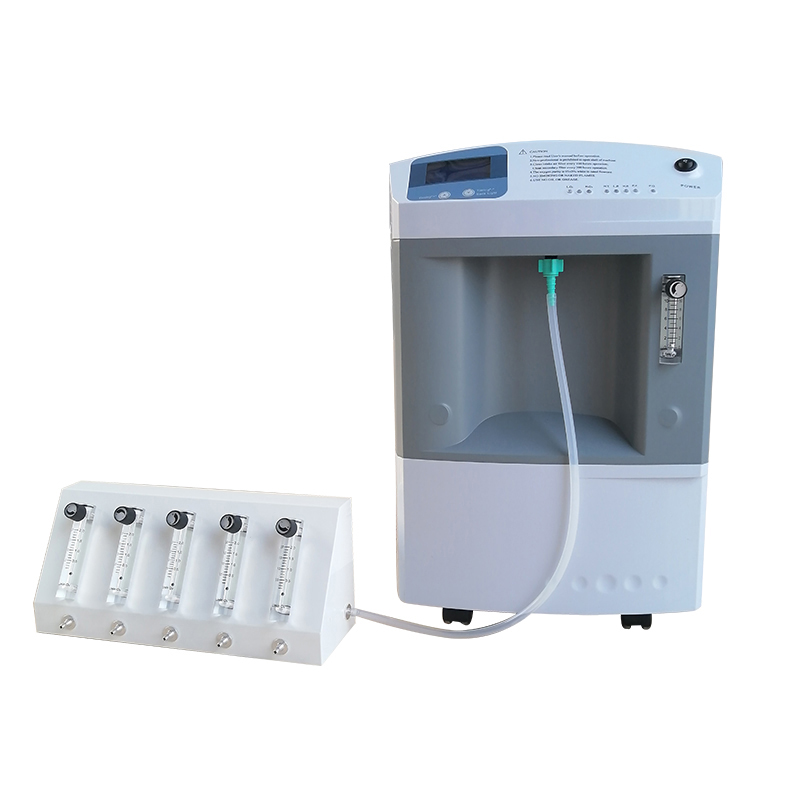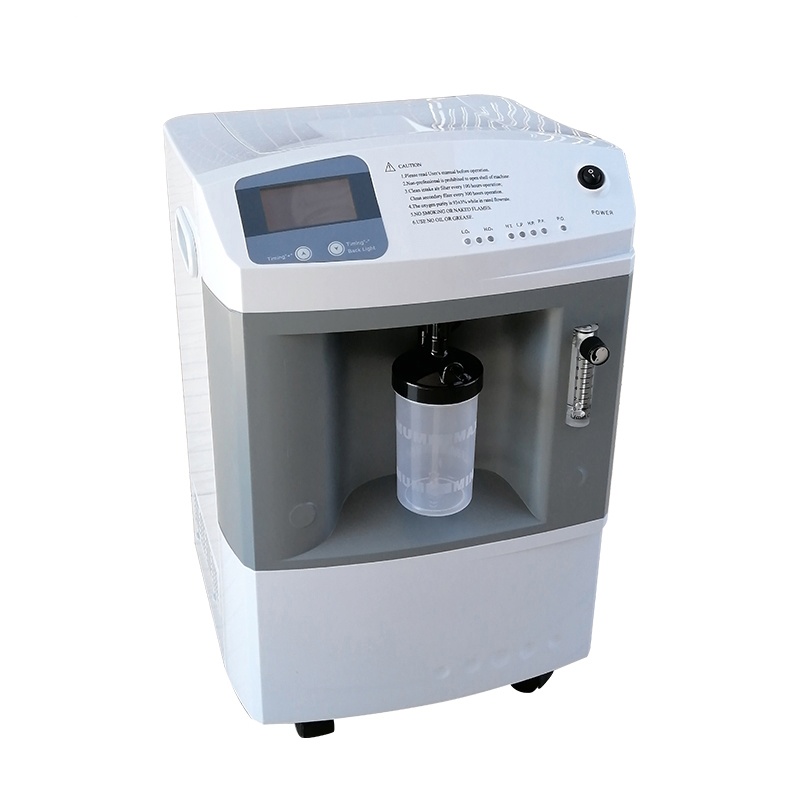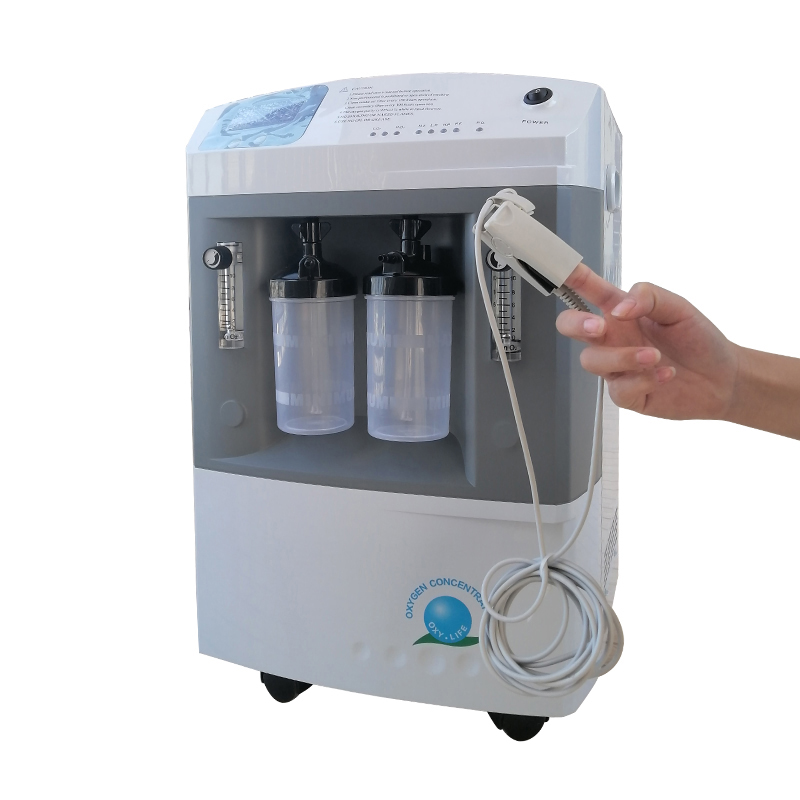 1.Adpots American PSA technology,uses physical method to separate pure oxygen from air.
2.French molecule sieve,long life and high efficiency.
3.Compact structure design,light weight,easy to move.
4.Advanced oil-free compressor,save 30% power energy.
5.24 hours continuous working available,10000 hours working time warranty
6.Big LCD Screen easy to operate.
7.Remote control with timing setting.
8.Power off alarm,abnormal voltage alarm.
9.Time setting,times keeping and time counting.
10.Optional nebulizer and oxygen purity alarm function.
Place of Origin:

Jiangsu, China

Brand Name:

sugama

After-sale Service:

NONE

Size:

360*375*600mm

Model Number:

Medical oxygen concentrator

Outlet pressure(Mpa):

0.04-0.07(6-10PSI)

Instrument classification

Class II

Warranty:

None

Product name:

Medical oxygen concentrator

Application:

Hospital,Home

Model:

5L/min Single flow *PSA technology Adjustable flow rate

Flow Rate:

0-5LPM

Sound level(dB):

≤

50

Purity:

93% +-3%

Net Weight:

27KG

Technology:

PSA
Our company is located in Jiangsu Province, China.Super Union/SUGAMA is a professional supplier of medical product development,covering thousand of products in the medical field.We have our own factory that specialized in manufacturing gauze,cotton,non woven products.All kinds of plasters,bandages,tapes and the other medical products.
As a professional supplier of oxygen generator, we can offer YXH-5 0-5L/min oxygen concentrator.Our company has a certain reputation and good public praise in the Middle East, South America and Africa and other regions. This oxygen concentrator is a popular product highly recommended by our company and has been sold to India, the United States, the United Kingdom and Peru and other countries. Customers are very satisfied with this product.
Based on our principles of honesty and joint venture with our customers,our company has been constantly expanding to take a leading postion in the medical industy,our high efficient team had developed new products every year,thus maintaining the fast growth trend of the company,in order to enhance our management level,as well as to ensure that such high leavel products in the medical industry to meet international quality requirements.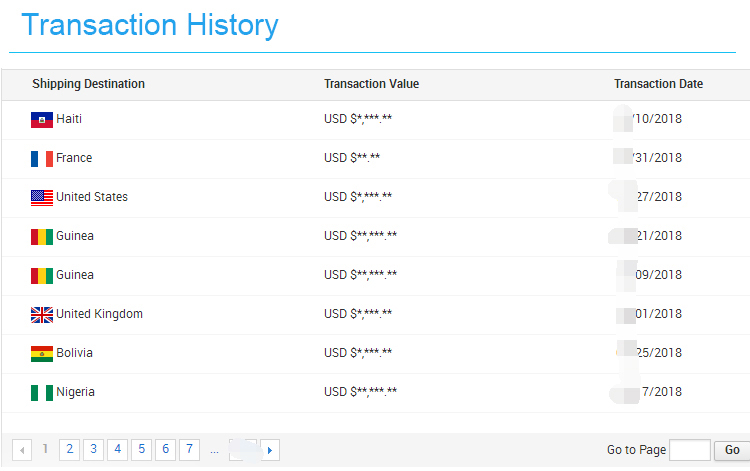 ---
Previous:
Non sterile non woven sponge
---
Write your message here and send it to us
Related products
Model: JAY-5 10L/min Single flow  *PSA technology  Adjustable flow rate * Flow Rate 0-5LPM * Purity 93% +-3%                                                                         * Outlet pressure(Mpa)                                            0.04-0.07(6-10PSI) * Sound level(dB)                                                                  ≤50  *Power consumption ≤880W  *Timing: time, set time    LCD show Record the accumulatead woking time of t...

Product Specifications When a person inhales normally, the diaphragm contracts and the external intercostal muscles contract. When you inhale hard, you also need the assistance of inhalation auxiliary muscles, such as trapezius and scalene muscles. The contraction of these muscles makes the chest broad Lifting, the chest space expands to the limit, so it is necessary to exercise the inspiratory muscles. The breathing home inhalation trainer u...