1. Composition
Oxygen storage bag, T-type three-way medical oxygen mask, Oxygen tube.
2. Working principle
This kind of oxygen mask is also called no repeat breathing mask.
The mask has a one-way valve between the mask and the oxygen storage bag besides the oxygen storage bag. Allow oxygen to enter the mask when the patient inhales. The mask also has several expiratory holes and one-way flaps, The patient discharged the exhaust gas into the air when exhaled and prevented the air from entering the mask when inhaled. The oxygen mask has the highest oxygen uptake and can reach over 90%.
3. Indications
Hypoxemia patients with oxygen saturation less than 90%.
Such as shock, coma, respiratory failure, carbon monoxide poisoning and other severe hypoxemia patients.
4. Points for attention
Specially-assigned person, Keep the oxygen bag full during use.
Keep the patient's respiratory tract unobstructed.
Prevention of patient's oxygen poisoning and respiratory tract dryness.
Oxygen mask with oxygen storage bag can not replace ventilator.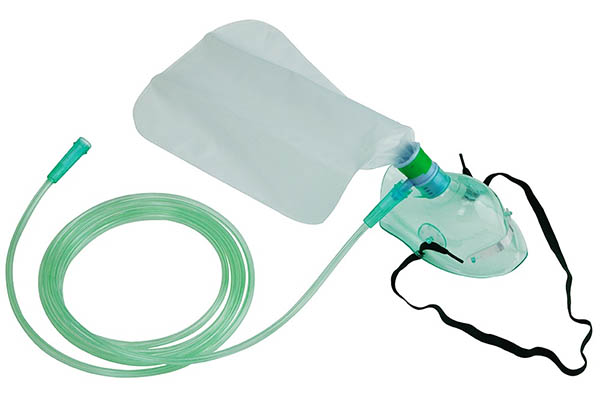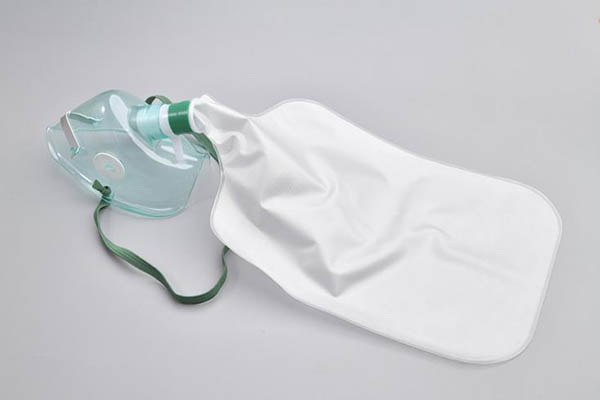 Non rebreather oxygen mask with reservoir bag
Offered with head strap and adjustable nose clip
The star lumen tubing can ensure oxygen flow even if the tube is kinked
The standard length of tube is 7ft, and different length is available
Can be with white transparent color or green transparent color
Specification
| | |
| --- | --- |
| Product name | Non-Rebreather mask |
| Component | Mask,oxygen tubing,connector,reservoir bag |
| Mask size | L/XL (Adult),M (Pediatric),S(Infant) |
| Tube size | With or without 2m anti-crush tube (Customized) |
| Reservoir bag | 1000ML |
| Material | Medical grade non-toxic PVC material |
| Color | Green/transparent |
| Sterile | EO gas sterile |
| Package | Individual PE pouch |
| Shelf life | 3 years |
Spec.

Mask(mm)

Oxygen supply tubing(mm)

Length

width

Length

O.D.

S

86±20%

63±20%

2000±20

5.0mm/6.0mm

M

106±20%

71±20%

L

120±20%

75±20%

XL

138±20%

84±20%
---
Post time: Jun-04-2021